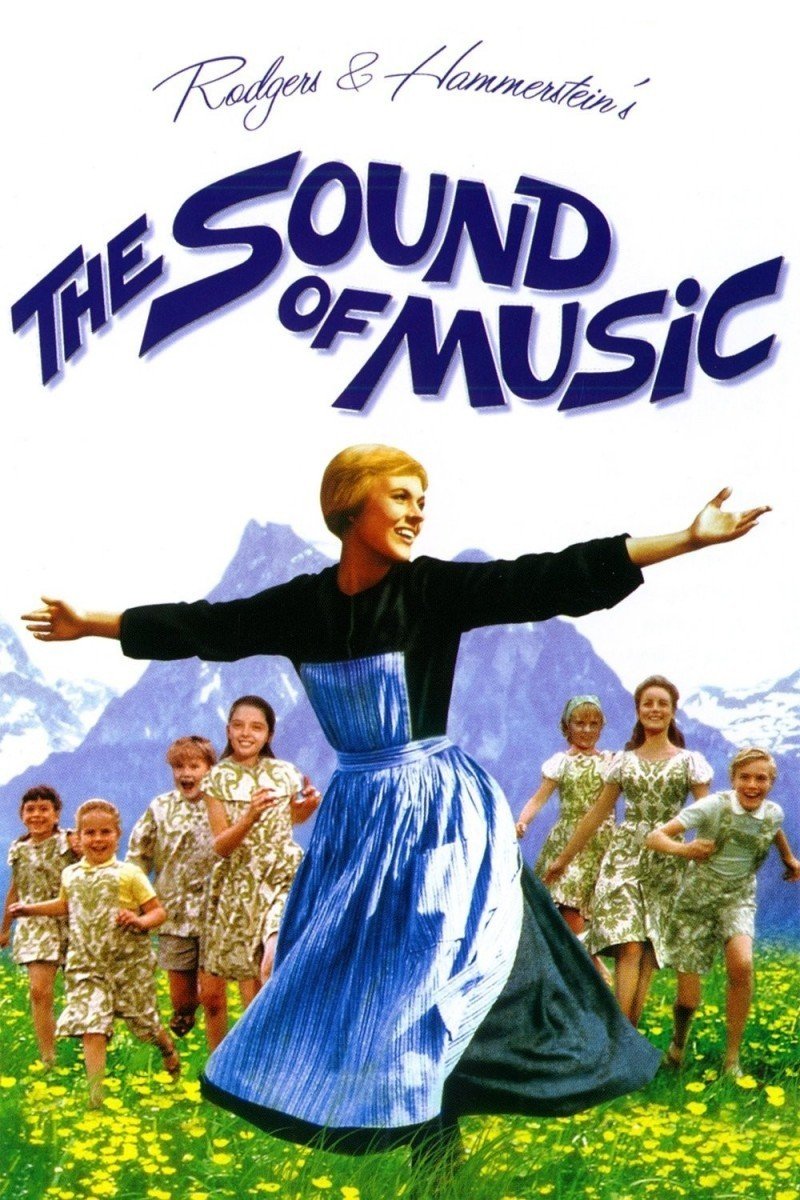 Image:

www.movieguide.org
If anybody asked me the first time I watched
THE SOUND OF MUSIC
; I wouldn't know. This movie was an "often watched" one when I was a child; mostly on weekends. Dad would pop in the tape in the VCR and my brothers and I would watch the beautiful woman (
Julie Andrews
) appearing on the mountain and burst into song- a sight we were never tired of! The nuns didn't have to give their differing opinions about Maria- the main one being "Maria is not an asset to the abbey"- it was obvious to us even then that Maria stood out, despite her protests the abbey was her home and life. So we were rather glad the Reverend Mother (Peggy Wood) sent her off "only for a little while" to experience the world by being a governess to the Von Trapp children (Lisel, Fredrich, Louisa, Brigitta, Kurt, Marta and Gretl). Little did Maria know her life would be changed forever after meeting their handsome and initially forbidding father, Captain Von Trapp(
Christopher Plummer
).
Image: www.theguardian.com
Maria proved to be the family's guardian angel as she made some positive changes in the household, befriending and earning the trust of the children, teaching them to sing and there's the epic scene where she stood up to Captain Von Trapp and accused him of shutting out the children; drawing him back to their arms. I think the part where he realised she was right and apologised to her afterwards was when I started liking him; I couldn't see why any father would treat his children the way he did, even if he was still grieving their mother (how I hated that whistle he initially used to summon them). Hence it was wonderful watching the change from a cold man to a warm father.
Even a heart warming story like this wouldn't be complete without a little conflict, the conflict was in the shape of the elegant Baroness (
Eleanor Parker
) who immediately saw what the Captain felt for Maria before he even realised it himself and her subtle move of keeping them apart only brought them closer and I must say, the woman showed maturity by gracefully admitting defeat and leaving them to be together.
To this day, the scene where Captain Von Trapp admitted his love to Maria at the gazebo is my favorite and the song 'My Favorite Things' was actually the inspiration behind this blog's title.
And there's the other conflict, the Nazis occupying Austria and the Captain, refusing to be one of them- "and joining them... unthinkable"- hence their flight from Austria to Switzerland and the beginning of a new life. As this is
a true story
, to the uninitiated fans; the Von Trapp family became professional singers, their legacy still continuing to this very day; one of which includes a music institute.
I have
The Sound of Music
on DVD presently and I rejoice with the cast as they celebrate its 50th Anniversary. I remember its last anniversary where
Christopher Plummer
and
Julie Andrews
appeared on OPRAH (still handsome, still beautiful) but was more enthralled when the children were summoned, via whistle! It's so great to see them all together again to celebrate this wonderful classic's anniversary.
The Sound of Music
is a tale of faith, unexpected turns of life and importance of family. It will always be a delight to me and millions of fans over the world and I wish it a very happy golden anniversary.
The Lonely Goatherd - The Sound Of Music, Sung by Julie Andrews as Wonderful Original Maria
from
Isaac Sarayiah
on
Vimeo
.