In the spirit of Halloween; I choose to go over one of Stephen King's earlier works;
Pet Sematary-
a book, according to trivia I gleaned, he almost didn't hand over to be published because the story scared a lot of people... including himself.
And no wonder. The first edition cover is enough to terrify anyone but the story itself... how many would want to read it again? It's not just the story itself, but more about the question derived from reading it and that is...
is death really better?
The plot: The Creed family moves to Ludlow, Maine (Maine the setting of most of King's works). The family consists of the father Louis, his wife Rachel (who has a morbid fear of death due to witnessing her sister's agonising death from spinal meningitis), their little daughter Ellie and their baby boy, Gage. They immediately befriended their neighbor across the road, Judd Crandall who takes them on a tour to the nearby Pet Cemetery; to Rachel's dismay, which affects her for a time and is constantly afraid her daughter would keep asking questions about death as she had a cherished pet cat, called Church. And Ellie did ask... "
Daddy, why don't pets live as long as people?
"
There is an aura of doom via two warnings; Judd told Louis to mind the road that runs across their house as it is constantly used by huge trucks and a warning from the ghost of a recently deceased patient he was unable to save; Victor
Pascow
.
Pascow
takes him to on a late night visit to the Pet
Sematary
and ominously says...
"
The door must not be opened. Don't go beyond, no matter how you you feel you need to, Doctor. The barrier was not made to be broken. Remember this: there is more power here that you know. It is old and always restless. Remember.
"
What barrier? What power?
the reader wonders. Louis of course was inclined to think the nightly visit was a dream, until he woke up in the morning and found his feet and the bed sheets dirty. If I were in his shoes, I would've thought it was a bad case of sleepwalking and dreaming at the same time! But he ignored it, thinking it was all a bad dream.
Then came Ellie's worst fear, while she and Gage and their mother are away, Church is run over by a truck on the road. Judd then does something that one would say was a mistake but actually, as he explained to Louis later; an action to be learned from. He took Church to the Pet Sematary but instead of the usual burying place where long dead pets were buried, took him to a further portion of the place- which is an ancient burying ground used by the Mimac Indians a long time ago. This portion has the power
to bring the dead back to life.
And sure enough, Church returned to the house as though nothing happened to him. But Louis immediately noticed something was not quite right with the cat. He's not animated at all, instead zombie-like and he smelt of sour earth, of death; plus he wouldn't eat the mice and birds he kept killing. Ellie no longer cherishes her pet on her return and urged her father to keep it away from her. While Judd did this favor to keep Ellie from grieving, he also tried to show her through her father's eyes that...
sometimes death was better.
And a huge tragedy hit the Creed family some time later, 2 year old Gage is hit by a truck on the road Judd warned them about, but of course the poor child was too young to know or care about the dangers of playing on the road. Judd sensed his bereaved friend was going to put the gruesome action to the test and warned him not to; just like Church and just like the last human who was buried there several years ago (and turned out to be an abomination), Gage WILL NOT be the same. It was best to let the dead rest in peace, he was trying to tell him.
But intense grief could make anyone do
anything.
Even with what he was told by Judd and by Pascow long before Gage's death, Louis took his dead child to the cursed ancient burial ground in the Pet Sematary.... with
terrible
consequences; just like he was warned about. He refused to accept that sometimes, no matter how sad and agonising, the dead were better off dead... and by his action, his family and his life was no longer the same. For first time readers, I will not add spoilers except that Louis ended up burying
two
corpses that terrible night.
Like most of Stephen King's works; this was adapted to a movie in 1989 and got good reviews mostly because the screenplay was written by King himself and King did a cameo as a priest officiating a funeral.
According to Publisher's Weekly, Pet Sematary is "
The most frightening book Stephen King as ever written!
'" Since the main theme of this novel is death and resurrection; and combined with the supernatural elements, no wonder he almost threw it away. But he lived up to his reputation as the master of horror with PET SEMATARY and both the book and movie is an ideal thing to view on Halloween... that is
if
you're into scary stories!
HAPPY HALLOWEEN!!!!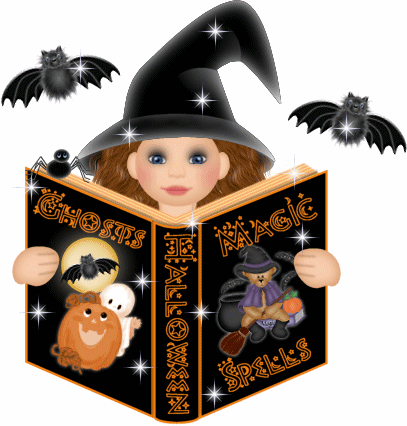 Quote from book:
He suddenly thought of Ellie telling him, He called "Lazarus, come forth"... because if He hadn't called for Lazarus by name, everybody in that graveyard would have risen.