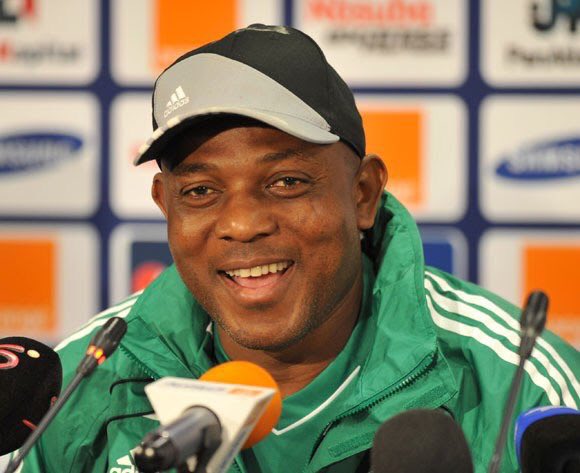 My 'PEOPLE' page is getting filled with more and more obituaries, which is really heartbreaking. But there was no way I could ignore the tragic passing of a national icon; former player and (several years later) Coach of the Super Eagles; Stephen Keshi.It's bad enough we lost Rashidi Yekini a few years back (who shot the first goal for Nigeria in USA 94 World Cup), then we receive the news of this tragedy.
Stephen Keshi achieved so much in his life, along with the other members of the 1994 Super Eagles squad- during that time he the team Captain- did the country proud by winning the Nations Cup in Tunisia '94. I remember him featuring in a Bournvita commercial at the time (had a bit of a crush on him then), regarding him as a handsome

man full of confidence and determination, the best traits of a team leader. And at the end of the tournament, when he lifted the cup- I could almost feel the triumphant joy he and the team members felt at that moment. Then there was USA '94 (which they didn't win but still played very well) and he went on to play in several international football clubs.
And in 2013, he led the Super Eagles to victory again
, this time as Coach, by winning the AFON Cup again in South Africa; a
really
major victory the entire country celebrated.
But Keshi was not immune to tragedy, last December his wife Kate succumbed to cancer after a three year battle, leaving him a widower to console their 4 children. And now, Keshi himself has passed on from the world, leaving his family and a whole nation bereft.
This is truly a very sad day, as we mourn the loss of such a good man, who did so much for the Super Eagles both as a player and coach. I pray for his family; that they turn to God for the strength and fortitude to bear this great loss.
"Big Boss", we love you and will always love you; God knows best. Rest in Peace. Amen.